Toastmaster – Best Speech Award
Vonnie Haas, Manager and Network Marketing Professional
Do you know what it feels like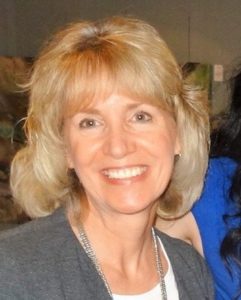 to get up in front of a group to give a speech? When you have physically made yourself sick, your hands are so sweating and shaking so bad you can't control them. You are standing in front of your audience and all you see is black, you can't speak and your ears are ringing. You know you have to say something but all you want to do is cry. Finally words come out of your mouth. You see the confused looks on your audiences faces like you are speaking in code. You stop and walk out, humiliated. You learn later that none of your words made sense to anyone because they weren't even sentences.
This happened to me in Jr. High School and I spent the next 40 years avoiding anything that would even remotely get me in front of people. Like a turtle I went into my shell and hide. I surrounded myself with very outgoing people so I never had to talk in groups.
Over a year ago I started on a personal growth journey and hired Ulrike to be my coach. We started small and began to make striving changes. She kept suggesting I join Toastmasters. I kept telling her I would, knowing full well that I would NEVER join a speech club. I had spent my life doing everything imaginable to avoid speaking. I would not do this to myself!
Through Ulrike's coaching, insight and instruction I got stronger, more self-confident and courageous. A year after we started coaching together I did the unthinkable! I went to visit a Toastmasters meeting. I was only going to visit. That would be good enough to satisfy Ulrike for another year, right!
My intention was to sit quietly and not be noticed. But, what I saw in the group of about 20 people was the support, encouragement and genuine wishes for others to succeed. I saw no judgment or criticism.
I don't know how it happened but the next thing I knew I have joined the group. I was to give my first speech in 3 weeks. The speech was a simple one- to share a little about myself. I panicked. How can I do this?
I write a long, rambling, incoherent speech and read it to Ulrike. She gently made suggestion, cuts, additions and adjustment. In the end I had a very strong speech of who I am and what I stand for.
She taught me techniques on how to practice giving a speech. I didn't even know there was such a thing! She had me visualize myself giving a successful speech. She taught me step by step on what to do the day of the speech. How to walk up to the podium, how to hold my hands, how to engage the audience and use my body language. Though still terrified I made the speech with great success.
Ulrike helped me re-write and practice my next two speeches. Each time building on the techniques I previously learned. My third speech had the group on the edge of their seats. They were engaged and mesmerized. I won BEST SPEECH and I deserved it. After the meeting I had the group surround me congratulating me on my speech and telling me how much they enjoyed it. It was so empowering.
I can't express enough how much Toastmasters has impacted my life. With the deepest gratitude I thank Ulrike for her mentorship and not giving up on me but persistently nudging me to join Toastmasters and I am grateful for my new found confidence.
~ Yvonne Haas, Manager and Network Marketing Professional