#1 Bestseller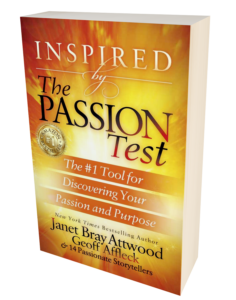 Inspired by The Passion Test is a touching anthology of true stories of personal and business transformations from people who have been directly affected by this powerful, yet simple, step-by-step process. It will inspire you and give you the tools, advice and inspiration you need to:
get unstuck
overcome challenging situations
find clarity about your life and business direction
make passion-based choices to create a truly fulfilling and purpose-driven life and business
What if you could learn the keys to transforming not only your life but also your business?   Chapter #7 introduces you to The Passion Test for Business and my journey leading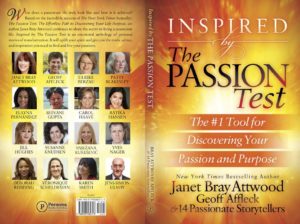 a hospital to receiving the Hospital of Choice Top 10 Award in the USA and building on my unique skills and talents to start a successful business as entrepreneur.