No more survey stress!  Enhance your programs and services utilizing best-practice approaches and data to ensure performance improvement. 
We work with you and your team to utilize the CARF standards as a system that improves performance and outcomes.  Our proven processes support you to move away from the stressful once every three years event to ongoing performance improvements to better care and services.
Together, we focus on what matters most for your stakeholders and achieve exceptional results. Ulrike Berzau has more than 50 organizations surveyed or prepared for CARF surveys and a 100% positive rating as surveyor compared to CARF overall of 96.1%.
Why CARF?
Surveyors are peers – they are facing they same issues and have knowledge of best practice
Standards are peer reviewed
Resources and educational materials are available
CARF is committed to adding value what you do
Consultative approach is used to
– Improve services
– Help programs move forward
– Meet needs of stakeholders
Feedback from organizations has been uniformly positive about the survey preparation and the survey process.
Are you ready to take your programs and services to the next level, enhance quality, safety, outcomes and set yourself apart in the market place?  becoming CARF-accredited to meet internationally-recognized quality and performance standards. Contact us for a free consultation.
For more information on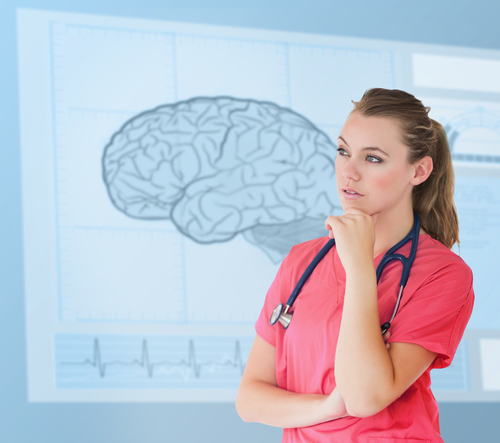 the Commission on Accreditation of Rehabilitation Facilities – CARF International, visit www.carf.org
What Our Clients Say
"We are extremely grateful for all the time and effort Ms. Ulrike Berzau put in to support Dmetco Home HealthCare L.L.C. to obtain the CARF accreditation.  Despite the time difference, she was always accessible, ready, and prepared to answer all our questions and guide us to improve our chances to obtain the accreditation. Her support and continuous encouragement, reassurance, and exceptionally structured presentations provided our management and employees with the confidence and spirit to complete the required tasks in record time.  Thank you again Ms. Ulrike for your guidance, we couldn't have done it without you."             ~ Ayat N. Al Sadoun, Vice President, Dmetco Home HealthCare L.L.C.
"Ms. Ulrike Berzau provided our organization a support that really helped us to accomplish our CARF ACCREDITATION.  Her ability to focus on the core of each standards, provide supporting information and tools, and conducting trainings really steered us to a successful survey process. She was very knowledgeable and shows expertise in what she's doing and very quick to respond to our concerns and inquiries. She always made herself available when we needed to discuss things. Ms. Berzau was very effective at her job and it is a pleasure to recommend her as an accomplished Consultant on accreditation programs."                                                 ~ Dr. Sahar Bogota, General Manager, Infinity Home Care
"Ms. Ulrike Berzau is a phenomenal, exceptionally talented coach and mentor and it wouldn't be ideal, if I do not appreciate her effort in working with us. Ms.Ulrike is the consummate business consulting professional as she knows how to put everyone at ease. She has a strong group communication skills and her professional and refined approach makes her work much valuable. She paints a ray of sunshine all over her face and she captures joy with her beautiful smile. Her time management skills are efficient and hats off to her organizational ability.   We, Merciful Hands, are favored to have worked with such an inspiring individual who was always willing to offer her assistance and had an excellent rapport with the many constituents served by our office including employees and clients. Ms. Ulrike did an excellent job through coaching, zoom video sessions and assisted us to propel the accreditation and deliver results. Working with her made me a more efficacious and distinguished leader.                    
Ms. Ulrike is an innovative person and the ideas and suggestions given by her incited us to yield the best in our businesses. She has remarkable leadership skills and is passionate in leading individuals. An exceptional facilitator and through her inspiring speech and persistent encouragement she was able to take the business to unimaginable extent. Her ebooks, "build your winning image and business strategy around what matters most" inspired me being a better leader.  As a business consultant, the consultative approach to improve services and meet the needs of the stakeholders was magnificent. She contributed to the teams and individuals of our facility to utilize effective business practice approach. She has been right there, helping out wherever and whenever needed for these past few months. Her honest suggestions and feedback have helped us shape our business to best fit CARF's standards and was particularly insightful. We would have not reached point of disembarkation without her guidance. Ulrike's advice as business consultant has allowed our organization to expand and her eye for detail has helped us to implement standards that have made our organization more efficient and profitable.   In many aspects, we owe our success to Ms. Ulrike, with the knowledge and expertise she gained from years.
I highly recommend Ms. Ulrike as a business consultant as I have been working closely with her for almost a year now she helped my organization to master techniques and take appropriate professional decisions.  I wish her all the best and continued success."
~ Dr. May Barakat Ismail, CEO of Merciful Hands Home Health Care